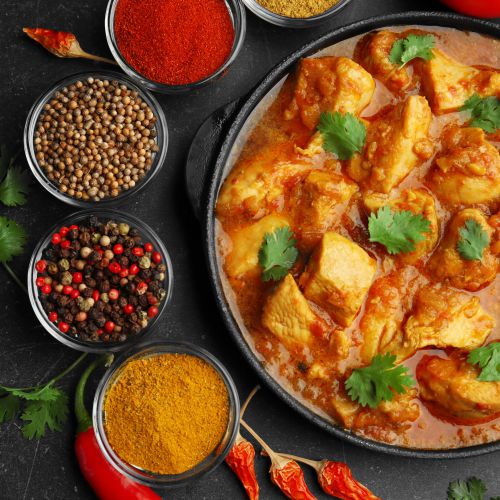 Best dishes & ingredients
Always Delivering Amazing Experience
Embracing home cooked food in daily routine is a great way to enhance well-being and nutrition intake. We want your dining experience to motivate enjoyable positive discussion, laughter, sharing, nurturing and energising. Hence we offer culturally diverse yet tried and tested ancient preparation to meet evolving palates. Our home cooked food delivery service offers deep flavours, brimming with diverse ingredients grown in local forests; in essence, it's as healthy as you make it, but when it comes to the fresh box bundles and meal offerings, the quality of ingredients sure beats any processed cheaper alternatives.

Our famous homecooked food offers maximum nutrition, optimum health and supreme taste while transforming bold curries to add plenty of tang, bite, and heat to take your tastebuds to places. Our home cooked foods tend to be more nutritional as the process of meal preparation from start to finish, from the quality of grocery ingredients to dining together, each level of preparation is carefully witnessed with those who prepare only to control the type of items you eat and also manage the quantity to promote health. Our home cook food delivery ensures to prepare a steady diet incorporating a range of nutrition relished by growing kids and adults equally.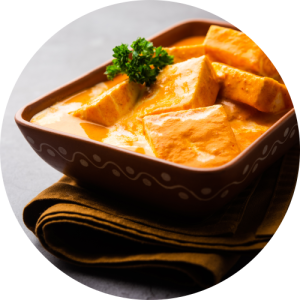 High Quality Foods
Our home cooked food delivered to your door is based on procedures that have a holistic approach to ensure you do not get unnecessary elements to your meals. The food is incredibly fresh and well-sourced, making you feel satisfied and healthy after each meal.

Express Delivery
Order online at Indian home cooked food delivery near me for a warm get-together, meeting, cultural occasion, dining or a night out. Meals are delivered to your home or your desk, ordered in advance or on the day regularly or spontaneously.

Inspiring Recipes
Our irresistible collection of home cooked foods includes aromatic curries, creamy kormas, chicken mince, green vegetable meals, shahi koftas, lentil masala, bhuna ghost, and other fresh homecooked recipes; tikka masala served with creamy, tangy sauces, jalfrazi, vindaloo, saag, kafta and other regional sides offer exceptional taste is second to none here.

Salutary Meals
Our calorie-controlled homemade food is eclectic, to say the least, based around ancient ingredients, all developed with nutritionist approval offering full of wonders to boost energy to make your busy day blissful and relaxing.

Veteran Staff
Home cooked foods delivered by our culinary professionals give you exceptional, authentic flavour systems, and their inspirations come to life in your signature dishes.

Pristine Ingredients
We are delivering home-cooked meals designed to be as clean as possible and prepared on pre-set cooking standards to get you the nostalgic warmth of a blend of herbs like cumin, cinnamon, bay leaf, coriander, nutmeg, cardamom and many other locally grown spices.
For many, it can be impossible to prioritise more healthful food choices; while our daily home delivery food near me service provides a host of health benefits. We offer more nutritious choices; you can order lentils, vegetables, meat, chicken, fruits, or dishes prepared specifically for special requirements. Home cooked foods provide control over diet as you incorporate healthy practices.

Exceptional Culinary Expertise
Our on-the-go expert cooking at home prepares specialised home-cooked meals for those who want homemade-tasting meals without the fuss. We offer good for all mealtimes, in–between times and 24/7 savoury delicacies to get you sustainably in-house nourishing goodness served as crave-worthy meals.

Fresh and Locally Sourced Ingredients
We run Indian food home delivery near me of locally sourced 100% pure ingredients to provide perfectly portioned meals. Our recipes cater to different tastes and dietary requirements. The seasonals come straight from the farm or are freshly picked, ensuring exceptional quality.

Emphasis on Food Safety and Hygiene
We adhere to food safety and quality standards at our restaurant kitchens and home cook food delivery chains. Our trained staffs of restaurant owners, operators and employees collectively supervise each stage of preparation to avoid breaches in food hygiene and keep customers safe.

Exceptional Customer Service
Our food home delivery services near me ensure spectacular service and food vibes with a uniquely immersive experience, range of flavours and ever-changing menu; you'd expect to see the best tasting-menu home-cooked foods.

Exceptional Culinary Expertise
Our experts offer home cooked foods a signature meal path set in stone, adjusted slightly for several nutritional requirements to strike the balance of quality, locally sourced ingredients, and nutritional value and avoid overt indulgences. We deliver famous homecooked food dairy-free, gluten-free, protein-packed vegan pure vegetarian recipes to cure all weather blues and get a jolt of heat, often decorated with colourful nourishing salad dressing colours and flavours.

Customizable and Flexible Solutions
We prepare unique everyday home cooked food varieties, extensive several-course meals, family meals celebration specials, Indian traditional meals, and everything you need for a delicious breakfast, lunch or dinner meal, and the meal deal can be customised to meet the requirement of the occasion or any health requirement.

Reliable and Timely Service
We offer healthy home cooked meal delivery spot on, whether you're time-poor. You won't be tied into lengthy subscriptions or price-slashing incentives for buying more meal credits.

Competitive Pricing
Our home cook food delivery system provides a reasonably priced, approachable menu that gets the best to break the moulds and always satisfy our customers.